Now
What I'm up to.
What I'm working on
A New TensorFlow for Deep Learning Course.  The follow on from the beginner-friendly Zero to Mastery Machine Learning Course. Check out the GitHub repo for the course materials.
It's live on the Zero to Mastery Academy now and should be on Udemy soon.
You can see me making many of the final materials live on Twitch.
Sign up to my newsletter for updates delivered right to your inbox.
No to everything else
After launching the TensorFlow course, I realised how much focus is required to make something really good (and not just string together a bunch of half-assed crap).
So I'm currently saying no to almost everything:
Interviews/collaborations of any kind
My YouTube channel videos have slowed
Blog posts slowing (still writing daily though)
Until the course is fully finished (it's at about 220/240ish videos right now).
See Derek Sivers' Saying no to everything else for more.
Learning
In between finishing the materials for the TensorFlow course, I'm going through the 2021 Full-Stack Deep Learning course. It's outstanding. I'd highly recommend it to anyone looking to build machine learning powered applications.
I paid for the certified version (but I'm not really paying attention to any of the quizzes etc), I take things more seriously when I pay for them. But you can get all of the materials online for free.
Competing in Jiu Jitsu
Had my first Brazilian Jiu Jitsu competition as a blue belt on April 11:
Gi rolls
Loss (points)
Win (armbar)
Win (armbar)
Win (knee bar) – I practiced these the week before and really wanted to get one, I was stoked when I did.
Loss (points)
No gi rolls
Loss (armbar) – two days later my left elbow is still buckled.
Loss (points)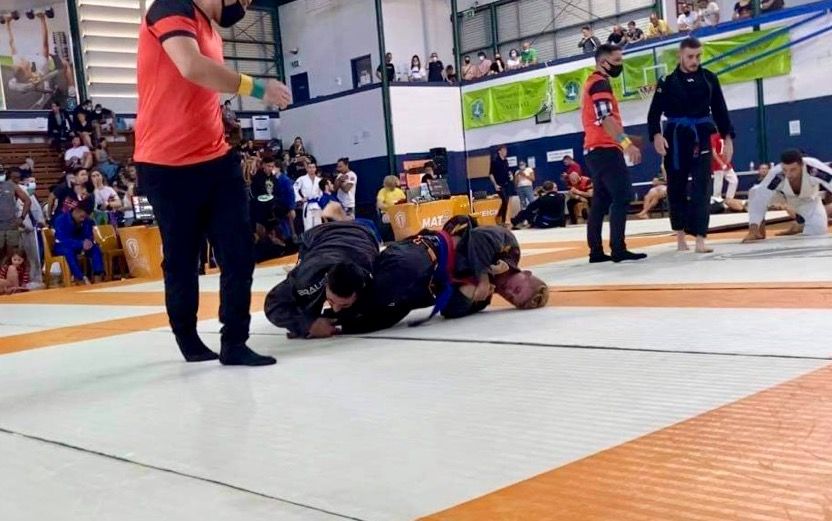 I pulled out my last two scheduled no gi rolls due to tweaking my glute in the second one, I didn't feel like pushing it and getting an injury preventing me from walking for a week.
Not ideal results (of course, I'd prefer to win) but the losses give me plenty to work on.
When I got home I couldn't sleep because after I cooled down and the adrenaline wore off I realised how I sore I was. I thought about taking painkillers but decided against it. I'd earned the pain. So I took pleasure in feeling every bit of it.
My next competition should be in a month or so. There's no replacement for the feeling of standing on the edge of the mat lining up and getting ready to take on someone trying to take you out as much as you're trying to take them out.
Two years into this sport and I'm loving it more and more every week.
Last update: 13 Apr 2021