A month of movement from home: 30 days, 30 sessions
Coronavirus lockdown? No worries. We'll play our part and keep moving. All from home. Maybe you'll join in. #repsforrona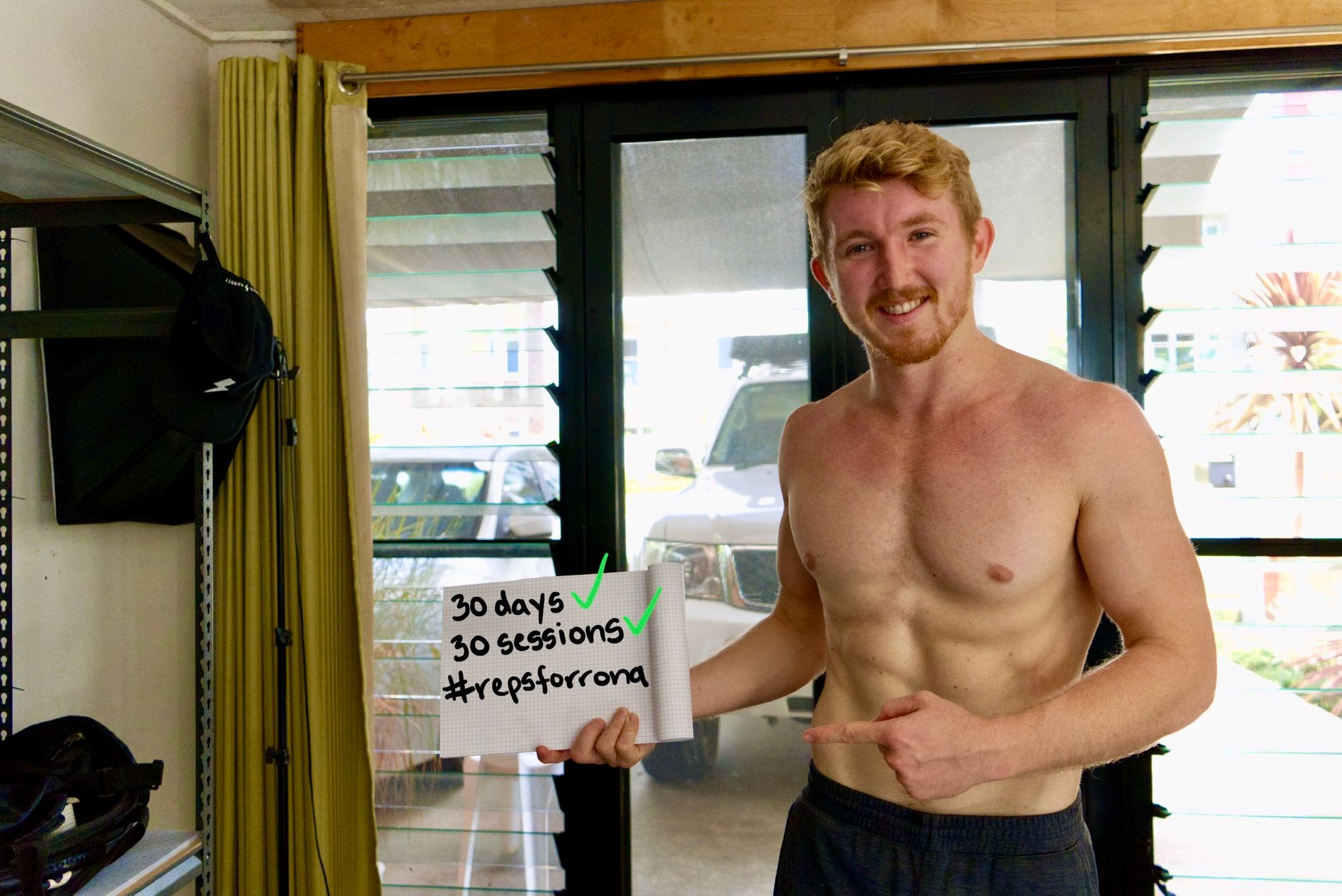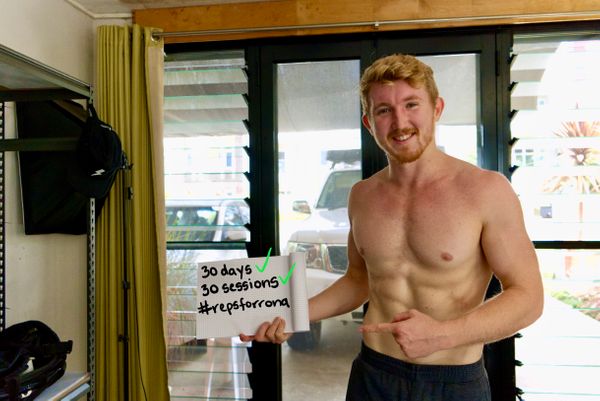 Gyms closed and the COVID19 lockdowns started happening so people (including me) all over the world were asked to stay in their homes.
And since you're someone who takes care of their health, you'll know not moving isn't an option.
To offer the small bit of help I could, I started a daily series on my YouTube channel of follow-along style workout videos you can do in your bedroom with minimal equipment.
You can find them all the in the Month of movement playlist but this post collects them all in place.
If you make it through the whole series, you'll have moved for a minimum of 5+ hours.
But feel free to pick and choose from the list below.
Style
Each video is recored in a follow along style. Meaning the idea is, you play the video and watch, listen and move along with me at the same time.
There's also a theme for each one. Such as day 2's "movement is medicine". Just a way to have something to think about during and after the session.
Most of them have a length of 10-minutes, meaning 2 rounds of:
5 different movements
30-seconds on (moving)
30-seconds off (resting)
Some sessions are upper body only, lower body only or something similar but many use the whole body in some way.
Feel free to alter any of the movements as you see fit.
Equipment needed
The far majority are bodyweight only, all completed within the space of my bedroom floor (about 2 metres by 2 metres).
For the equipment you do need, it's all household items: a ball, a chair or two, a broomstick.
Gravity is our main tool.
All #repsforrona videos
Wait.
What's #repsforrona?
I saw it on a Tweet. Someone said a good defence to Coronavirus is to boost your immune system through exercise. I liked the sound of it so I stole it.
#repsforrona = repetitions for Coronavirus.
2. Movement is medicine | COVID19 10-minute Bodyweight Bedroom Workout
3. "Thank you" | Coronavirus 10-minute Bodyweight Bedroom Workout
4. 10-minute bodyweight only upper body workout in your bedroom
5. 10-minute Lower Body Bodyweight Workout
6. 10-minute Bedroom Floor Bodyweight Core Workout for Beginners
8. Broomstick Fitness - 10-minute full body bodyweight workout with a broomstick
9. 10-minute Bodyweight Back & Shoulders Bedroom Workout
10. 10-minute Bedroom Floor Mobility Session for Beginners
11. 20-minute full body workout while my machine learning model trains (join in)
12. Machine learning and movement part 2 (10-minutes of random movements whilst my machine learning model trains)
13. Strong butt = good butt | 10-minute Glute Activating Workout
14. 10-minute Morning Wake Up Stretching Routine for Beginners
15. 10-minute Energising Wake Up Movement Session (bodyweight only)
16. 10-minute Full Body Workout Using 2 Chairs
17. Bedroom Floor 10-minute Upper Body Bodyweight Workout (intermediate)
18. 10-minute Lower Body Bodyweight Workout for Beginners
19. 10-minute Bodyweight Only Core Workout for Beginners to Advanced
20. Beginner Friendly 20-minute Whole Body Bodyweight Only Workout
21. Train for the US Military fitness test in your bedroom (full body workout)
22. Can you keep up? 10-minutes, 10 exercises (full body workout)
23. Fix your tight hips and shoulders in 10-minutes (ball joint mobility session)
24. These 5 "ZUU" movements burn fat and train your whole body
25. 5 Simple Movements for Leg Strength and Mobility
26. 12-minute Upper Body Bodyweight Only Strength and Mobility Session
27. Burn fat and have fun with these unconventional movements
28. How to avoid knee surgery: Strengthen your glute medius
29. How to go from tired to energized in 5-minutes
30. 30-minute Full Body Prison Style Workout (no equipment needed)
Thank you to my little brother Sam for helping me shoot each of these videos everyday.
And a big thank you to everyone who joined in over the 30-days, from California, Germany, Africa, India, New Zealand and more. Together we moved for 1000+ hours (and counting).
Keep moving.